Home > About Us
Unique, Reliable, and Economic.
Unique
Every orchid is unique. Some have purple petals, some have red petals. Some stand straight up, some hang straight down. Regardless of their physical properties, anyone can see the beauty of the orchid. If all orchids were the same, no one would pay much attention to them. Orchids are like babies, they must be pampered and given a lot of attention so that they can grow up strong, healthy, and unique. Here at Southern Orchid Development, we would like to treat you and your home the same way.
Everyone is different. We all have our own style and preferences. Sometimes you just want something the way you want it; but often times, especially in the home building business, you can't always get that. You are an orchid to us. You have special wants and special needs - and we are willing to give them to you. Your home is your child. With our help, you can make it as unique as is physically possible.
Southern Orchid Development is the future of online home customization. Our website provides the most robust and intuitive set of modular home customization services currently on the Internet. We want your experience here to be fun, fast, easy, and unforgettable. We offer our online services free of charge. We want you to use the website so that you can get the best idea of what you want and then give us that information in only a few clicks. Don't worry about getting lost, our tour guide, Lola, is on every page to help you with any problems you may have. Also, if for some reason you still get lost, there are video tutorials on how to work the site. You do the simple stuff and we will take care of all the technicalities.
Note: By going through with the customization process on the site, you are not agreeing to any kind of binding contract to buy the house you customize. We will simply contact you as soon as possible to set up a meeting. If you decide at that point that you do not want to do business with us, we will not pester you and call you everyday or spam your email inbox with stuff you do not want (like some other companies...).
Reliable
Orchids are hard to grow, they are also very delicate. However, at Southern Orchid Development, our homes are the the exact opposite. Because of a tight partnership with Palm Harbor Homes, Inc., we have the support of a company which has recently recieved the National Housing Quality Award. Because they provide such quality homes, we have partnered with them and as a result all of our homes offer everything that they offer and more!
Some of the standards of a Palm Harbor home are:
They exceed modular home building standards established by HUD.

Homes are built to the same standard as site-built homes but cost up to 25% less!
Homes are built to withstand 135 mph winds but experience has shown that they have the capability to withstand up to 150 mph (or even more!).
But, those are just a few. There are so many custom options and so many ways to make your home beautiful, durable, efficient, cost-effective, and well, just perfect. The best way to do this, though, is with Southern Orchid Development's advanced (yet easy!!) web interface.
Economic
You would think that because our homes are so incredibly durable and made of such quality that our prices would surely show it. But, this is not true... and Southern Orchid Development offers just a little bit more with, you guessed it..., no additional cost*.
*No additional cost is added to the overall cost of the house for using the services provided to you on this website by Southern-Orchid.com; however, our final cost may, in some cases, be higher than other companies.
We Support The Following Causes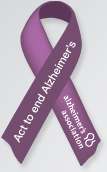 In honor of Loretta Festa